Prevent Misinformed Euthanasia for Splenic Tumor Rupture in Dogs
April 7, 2023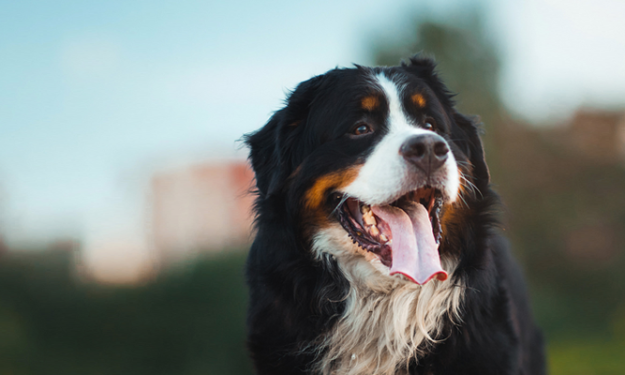 Help us move closer to a cure for future dogs with hemangiosarcoma. Enroll your eligible pet in Ethos-PUSH.
Hemangiosarcoma Is the Ogre of All Veterinary Cancers
Hemangiosarcoma is arguably the most aggressive and feared cancer in veterinary oncology. It is believed to originate from cells that make up blood vessels, and just as blood vessels are everywhere in the body, this cancer can develop and spread to any organ in the body. The most common presentation for hemangiosarcoma is an older large-breed dog with a ruptured splenic tumor and abdominal bleeding (hemoabdomen). Despite a high likelihood that splenectomy will remove all visible cancer, most dogs will have the cancer spread or recur after splenectomy alone.
Additionally, this cancer behaves uniquely with high and unpredictable risks of tumor bleeding, leading to a rapid decline in quality of life or sudden death. Prognosis, behavior, and bleeding risk have historically been challenging to determine. While chemotherapy may provide some benefit, hemangiosarcoma remains a life-threatening diagnosis for most dogs. Ethos Discovery is conducting research studies to address these challenges and deliver curative outcomes for dogs with hemangiosarcoma through nationwide clinical trials.
Justifiable Anxiety Around Splenic Tumor Rupture for Pet Families
A typical timeline for a dog with splenic hemangiosarcoma involves an unsuspecting family feeding breakfast to their apparently healthy older, large-breed dog in the morning, only to come home from work to find the dog weak, pale, panting, or collapsed. A visit to the veterinary ER usually confirms the presence of blood in the abdomen related to a ruptured splenic tumor through simple tests.
The recommended therapy is supportive fluids and emergency surgery to remove the spleen and thoroughly examine the abdomen and internal organs.
Diagnosis by a pathologist typically takes about a week, and if the ruptured tumor is benign, the surgery may be curative. However, if the tumor is malignant, such as hemangiosarcoma, surgery is just the beginning of the necessary care. The surgery is costly, and the family is faced with a decision to undertake emergency surgery without knowing the diagnosis, adding to their understandable anxiety.
The Risk of Misinformed Euthanasia After Splenic Tumor Rupture
The limited veterinary literature on this clinical problem is based on weak medical evidence, which can result in misinformed opinions on the risks of hemangiosarcoma in older dogs with ruptured splenic tumors and the surgery required to help these dogs. This misinformation may lead families to consider and elect euthanasia over surgery.
The good news is our ongoing prospective clinical trials are providing new insights that challenge our previous understanding. We are shedding light on this complex issue by conducting high evidence, planned, and unbiased studies. We are hopeful that our research will ultimately offer better guidance for the care of older, large-breed dogs with hemoabdomen, leading to improved outcomes and more informed decision-making for both veterinarians and pet owners.
From our study of over 200 dogs in a planned 400-dog clinical trial, we have learned new things about the older large-breed dog with hemoabdomen that demonstrates how misinformed we have been:
We now know that the likelihood of benign disease, likely cured with surgery alone, is much higher than previously believed, even in older, large-breed dogs. Our studies have shown that 40-50% of ruptured splenic tumors are benign.
We have learned that the surgery to remove the spleen does not carry the risks for recovery it once may have. Indeed, over 96% of these older, large-breed dogs will walk out of the hospital less than 40 hours after surgery.
The result of this new knowledge is that it is very reasonable to pursue splenectomy as a first step in the care of the dog with a ruptured splenic tumor and that euthanasia based on weak, antiquated, and flawed veterinary literature must cease.
We Have a Plan Underway
Ethos Discovery has launched the first-ever randomized prospective clinical trial for dogs with hemoabdomen that seeks curative outcomes for dogs with hemangiosarcoma. This five-year, 400-dog nationwide study (Ethos-PUSH, Precision Medicine Umbrella Study for Hemangiosarcoma) will deliver needed evidence to the field and use novel genomic approaches to reimagine the care of dogs with hemangiosarcoma.
The trial includes the study of new treatments for the disease and asks if distinct genomic subgroups can predict prognosis. This research plan has been modeled from a roadmap used to deliver curative outcomes to children with leukemia, a disease that used to be commonly fatal. A critical component of this road map is that all dogs with hemoabdomen secondary to splenic tumor rupture enter a clinical trial, such as Ethos PUSH, to bring change as quickly as possible.
Our Preliminary Results Offer Hope
Our efforts to address the challenges of hemoabdomen and hemangiosarcoma remain preliminary but indicate that we are on the right path toward our goal. Briefly, we have learned that there are distinct subgroups of the disease and that the prognosis and behaviors of these subgroups are distinct, with some forms of hemangiosarcoma having surprisingly favorable outcomes.
Finally, although these studies are ongoing, we believe that a future where hemangiosarcoma is a disease associated with curative outcomes is no longer science fiction.
A Call to Action for You
Despite publication of our data from Ethos-PUSH, and numerous national and international presentations, the integration of our new higher evidence knowledge regarding the care of dogs with hemoabdomen secondary to presumed splenic tumor rupture has been slow to enter into discussions between veterinarians and families. There is a need to include advocates into the process to effectively inform pet owners of this new high-value evidence and reduce misinformed euthanasia.
We call on you to be advocates and help change the dialogue as we generate new knowledge about this problem.
---
Written by:
Chand Khanna, DVM, PHD, DACVIM (ONC), DACVP (HON)
President, Ethos Discovery
Jacob Cawley, DVM, MS, DACVIM (ONC)
Postdoctoral Fellow, Case Western Reserve University
Comparative Genomics Fellow, Ethos Discovery