Researchers Seek a Happier Ending for Dogs Facing Hemangiosarcoma
September 21, 2023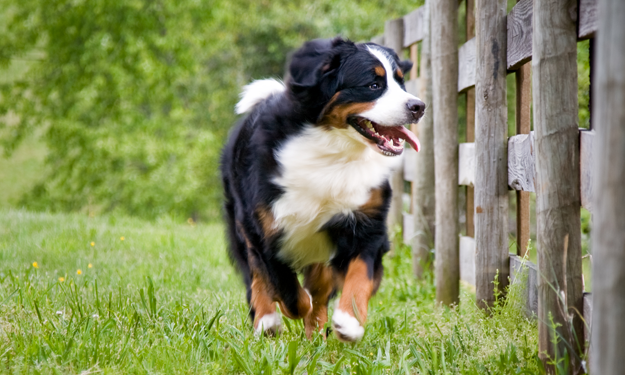 This excerpt was taken from AKC familydog September/October 2023
---
"Go for it," she told the vets. "You do realize he may not make it through the surgery," she recalls one vet saying. Another said, "It's probably cancerous. We just want to tell you this." "Yes, I realize that," she said. "Let's just go for it." Then she drove nonstop through the night to be by the side of her once-in-a-lifetime companion.
Consistent with the new Ethos Discovery data, Keeper (beloved show dog of Elizabeth Fletcher) defied the first grim prediction by sailing through the operation. The surgeons removed the spleen and whisked tumor tissue samples to a testing lab.
It would be an agonizing 11-day wait before Fletcher would know the results. "Just enjoy your dog. Spend all your time with him," her regular vet advised. She did that. But she also remembered advice from a dog show friend she called during her frantic drive home. "Why don't you look for a clinical trial?"
She hit the internet, Googling "hemangiosarcoma clinical trials." The PUSH study was among the first to come up. She contacted Ethos Discovery.
Dr. Khanna quickly responded. "Your vet gave you a small chance of him living, I'm sure. But we have found in our studies that these dogs, the older large dogs, have a 40 percent chance that it's not cancerous," he wrote in an email. He asked her to send him all medical records, including the surgeon's report. "Then, we wait," he told her. If the diagnosis was cancer, Keeper could enroll in the treatment part of the PUSH study.
Eleven days later, the biopsy report came back. "I cried. I just cried," Fletcher recalls. Both tumors were benign. Khanna had his specialists run additional tests, looking for evidence of cancer. All came up clean.
Keeper is a living example of two findings from the Ethos PUSH study so far. Even in large, older patients, more than 95 percent of the dogs in a state-of-the-art emergency hospital will survive and be ready to go home in less than 40 hours. "Surgery is not the problem it once was. That's not surprising, given the advances in care that have occurred in my lifetime in the profession," says Khanna. Second, this study did not support the idea that the tumor is likely cancerous. Previous research has led to the standard often-quoted estimate much less than a 20 percent chance that the tumor is benign. But the PUSH study was finding there was double the chance of a benign result. For these dogs, removing the spleen is curative.
"Although euthanasia is always an important question to consider in the management of any complicated problem," Khanna says, "it doesn't have to be the answer for dogs with this medical problem."